Customers of Mittera have access to one of the most robust network of facilities in the U.S.
We are a team of mission-driven printers, creatives, marketers, strategists and technologists who are dedicated to finding new ways to solve problems for our clients.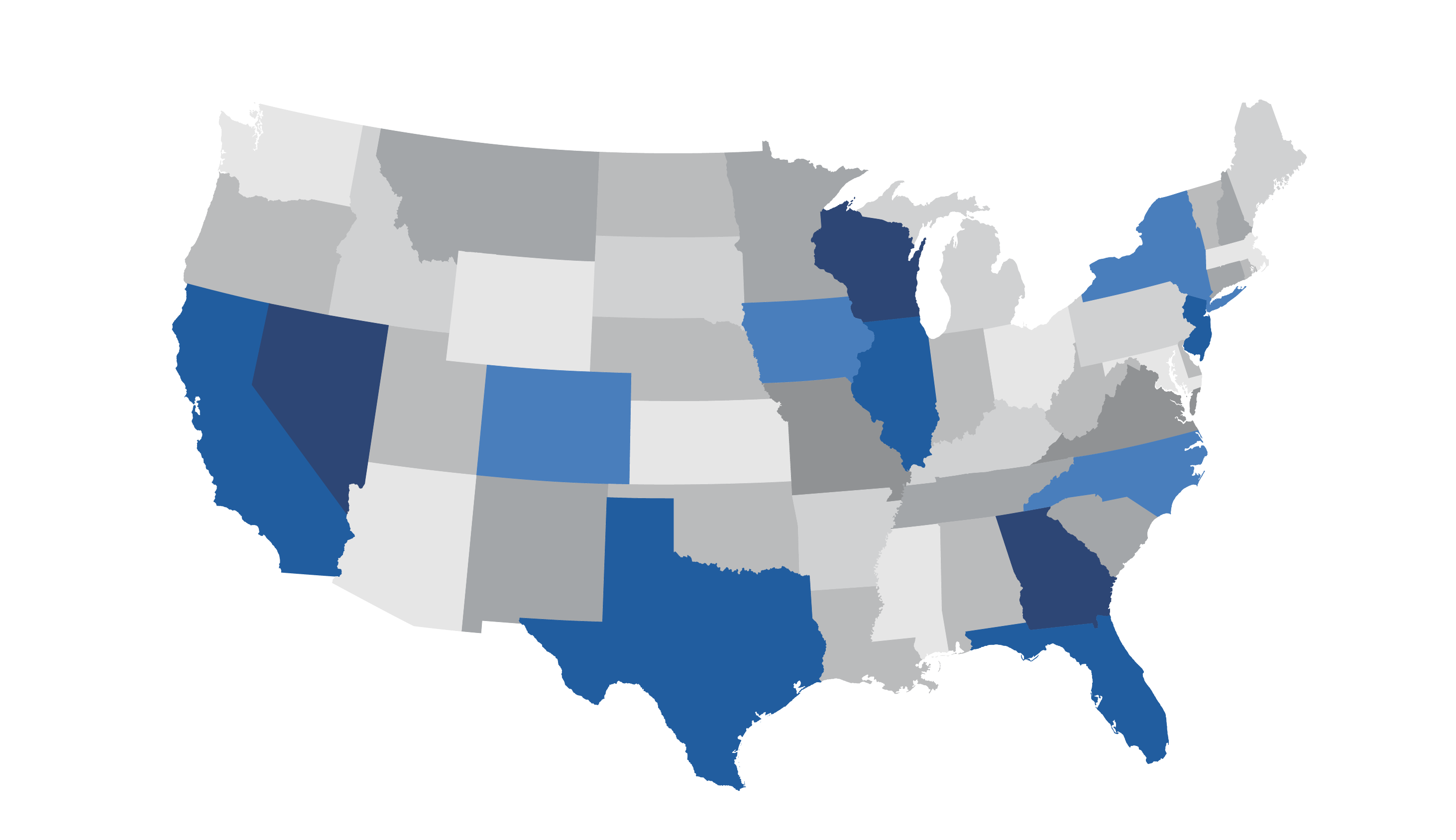 Georgia
3450 Brown Mills Road
Atlanta, GA 30354
404.768.5805
Illinois
5656 McDermott Drive
Berkeley, IL 60163
708.449.8989
Iowa
10776 Aurora Ave.
P.O. Box 3538
Des Moines, IA 50322
800.348.9044
1117 East 14th St. North
Newton, IA 50208
641.792.8334
927 N 19th Ave., Bldg 142
Newton, IA 50208
Nevada
365 Parr Circle
Reno, NV 89512
775.786.1111
New Jersey
215 South Newman Street
Hackensack, NJ 07601
North Carolina
10519 Industrial Drive
Pineville, NC 28134
312.427.0848
New York
1700 Ocean Avenue
Ronkonkoma, NY 11779
631.467.1444
Supplier Diversity Partnerships
Creating, building, and growing strong relationships is a foundational core value at Mittera — not only with our customers, but also within our communities. As a national leader in providing integrated print, creative, marketing, technology and data services, we continue to invest in supplier diversity partnerships to better serve our clients, reduce costs, and continue to develop new products and services efficiently.